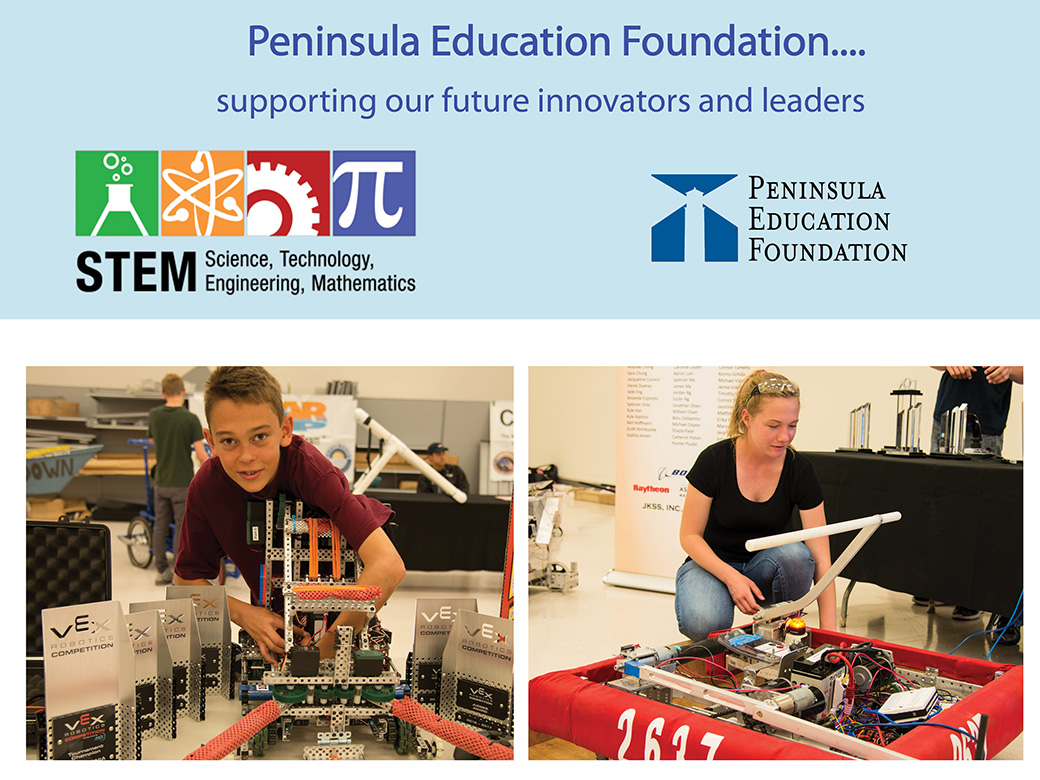 STEM education is vital in our children's curriculum. It creates critical thinkers, increases science literacy and empowers the next generation of innovators. That is why PEF funds STEM programs at every school for 4th-12th graders.
Thanks to a variety of donors including school families and community partners, PVPUSD students are uniquely qualified from 4th grade up to participate in the nationally recognized and award-winning STEM programs at both Palos Verdes high schools – Palos VerdesPeninsula High's SMERT program and Palos Verdes High School's PVIT program.
These students become problem solvers, inventors, self-reliant, logical thinkers and collaborators who graduate high school with global awareness and the ability to tackle real-world issues.